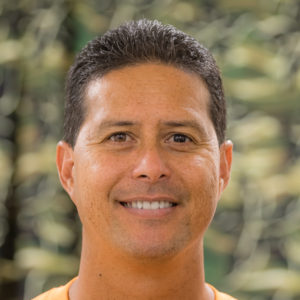 Pomaika'i Kaniaupio-Crozier
Conservation manager for Pu'u Kukui Watershed Preserve and ma kai conservation areas.
Pomaika'i is a graduate of Saint Louis High School and the university of Hawai'i at Manoa.
Focusing on Hawaiian traditional resource management for the past 20 years, he has worked on ahupua'a restoration, hale building, lo'i restoration, riparian enhancement, native forestry stewardship and marine ecosystems. Being fluent in Hawaiian and learning from Kupuna keeps Pomaika'i grounded and rooted to his Hawaiian culture. E loa Mau Ka 'olelo Hawai'i.
Pomaika'i gives all praises to Ke Akua a me ka Haku o Iesu Kristo for the many blessing that we are blessed with and able to steward.
Email:
Pomaika'i Kaniaupio-Crozier
.
Marcus "Koa" Range
Field Tech II
Hows it my name is Marcus Kelakekoa Range but my friends and family call me "Koa." Im a born and raised Maui Local boy following in the footsteps of my Kupuna. Caring for the Land is something that just comes Natural for me, and to Learn about Our Roots and Culture is priceless. I have 2 Keiki of my Own and know the importance of passing on the Knowledge as well as the Value of Aloha Aina. I Love the outdoors and all it has to offer from Mauka to Makai. Im Blessed with a Beautiful, Loving Supportive Family and best of all… I Love My Job!!
Email:
Marcus "Koa" Range
.
Garrett Ancheta
Field Tech I
Born and raised on Maui, I have a deep passion for the island where I grew up. Residing in Wailuku, I frequent west Maui's natural streams, particularly Iao where I love to swim. This is where I first discovered my spark for conservation. In awe with each Iao Valley visit, I am continually inspired to work in preserving, restoring and perpetuating Hawaii's natural environment. I graduated from the University of Hawaii at Manoa and am currently pursuing a career in conservation. Aloha
Email:
Garrett Ancheta
.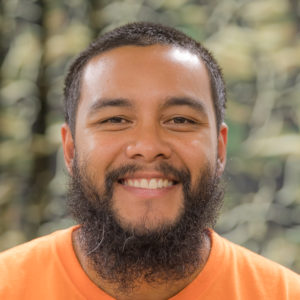 Chana Makale'a Ane
Field Tech II
I aspire to incorporate my interest in Traditional Ecological Knowledge to facilitate the cooperation of government agencies with native people
Chana Makale'a Dudoit Ane, received her degree in Zoology from Oregon State University before launching her career in environmental research and restoration. She has a diverse background, working for the US EPA, US Forest Service, as well as various private and non-profit organizations. She is passionate about preserving Hawai'i's precious ecosystems by making pono choices so that our future generations are able to perpetuate our unique cultural practices.
Email:
Chana Makale'a Ane
.