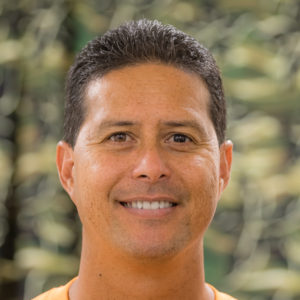 Pomaika'i Kaniaupio-Crozier
Conservation manager for Pu'u Kukui Watershed Preserve and ma kai conservation areas.
Pomaika'i is a graduate of Saint Louis High School and the university of Hawai'i at Manoa.
Focusing on Hawaiian traditional resource management for the past 20 years, he has worked on ahupua'a restoration, hale building, lo'i restoration, riparian enhancement, native forestry stewardship and marine ecosystems. Being fluent in Hawaiian and learning from Kupuna keeps Pomaika'i grounded and rooted to his Hawaiian culture. E loa Mau Ka 'olelo Hawai'i.
Pomaika'i gives all praises to Ke Akua a me ka Haku o Iesu Kristo for the many blessing that we are blessed with and able to steward.
Email:
Pomaika'i Kaniaupio-Crozier
.
Garrett Ancheta
Field Tech I
Born and raised on Maui, I have a deep passion for the island where I grew up. Residing in Wailuku, I frequent west Maui's natural streams, particularly Iao where I love to swim. This is where I first discovered my spark for conservation. In awe with each Iao Valley visit, I am continually inspired to work in preserving, restoring and perpetuating Hawaii's natural environment. I graduated from the University of Hawaii at Manoa and am currently pursuing a career in conservation. Aloha
Email:
Garrett Ancheta
.